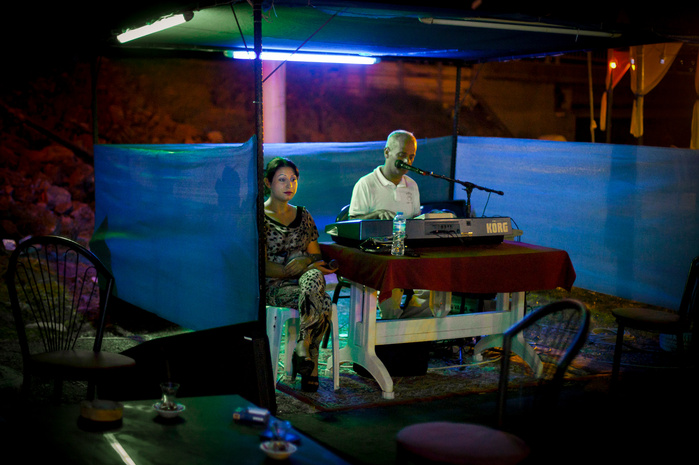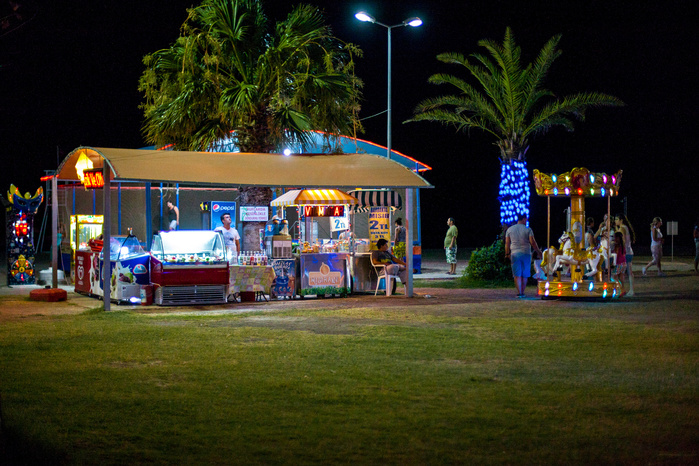 THE BLUE FLAG
Taken on summer nights during 2013 and 2014 in İzmir, Turkey, these photographs document the nightlife in the seaside towns that run along a single highway on the Aegean coastline.
During the holiday season, lower- and middle-class Turkish families congregate on LED-illuminated beaches and in alcohol-free nightclubs, street arcades and late night markets.
Ahmetbeyli, Gümüldür, Özdere and Ürkmez were once quiet seaside coves, dotted with small cottages, reserved for the privileged few and the Republican elite; over time they have been transformed into makeshift mega-resorts, with poor infrastructure, densely populated by working-class Turkish families and tourists. Most of the beaches curiously boast The Blue Flag, a certificate awarded for clean seawater and good services.